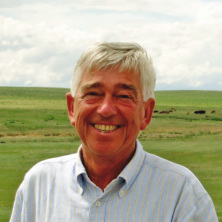 Prof. Dr. Ton Willemse
---
Work address
---
Biography
Ton Willemse is emeritus professor of the Faculty of Veterinary Medicine of Utrecht University, the Netherlands. He is a graduate from the same university and received his PhD degree in 1984. Until 2012 he was responsible for education, research and clinics in dermatology at the Department of Clinical Sciences of Companion Animals and for clinical immunology at the Department of Infectious Diseases and Immunology. His research interests focused on the immunopathogenesis, immunomodulation, diagnosis and treatment of canine and feline atopic dermatitis, and on Culicoides hypersensitivity in horses.

He is founder member and past board member of the European Society of Veterinary Dermatology and the European College of Veterinary Dermatology, being ECVD president from 1998-2000. In addition, he is Invited Foundation member of the Asian College of Veterinary Dermatology (AiCVD; 2004). Since retirement, he has been assessment committee expert/chairperson of the European Association of Establishments for Veterinary Education (EAEVE), and country coordinator (Mongolia and Indonesia) for PUM Netherlands senior experts (voluntary work for small-sized and middle-sized businesses in developing countries).

He has authored more than 100 peer-reviewed scientific papers and 3 books. He is ESVD honorary member (2014), and was awarded the Georg Fleming Prize (2011) and the Lifetime Career Award by the ECVD (2012).