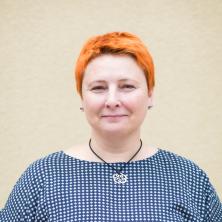 Dr. Svetlana Belova
---
Work address
Billy Loomakliinik
Ehitajate tee 103a
Tallinn
---
Biography
Svetlana Belova graduated from the Faculty of Veterinary Medicine, Estonian Agricultural University in 1995 and worked in small animal practice before starting ECVD (European College of Veterinary Dermatology) residency programme at the Veterinary School in Zurich, Switzerland in 2007. After 4 years of training and successful examination in 2011 she became Diplomate of the ECVD. Svetlana is a lecturer in dermatology and has been involved in clinical teaching of veterinary students at the Estonian University of Life Sciences since 2005. She has given more than 100 presentations and workshops in dermatology for veterinary practitioners in Estonia, Russia, Belorussia, Ukraine, Latvia, Lithuania, Finland, Hungary, Slovenia and Poland. She is a founder of Summer School and Veterinary Dermatology School in Estonia. She also provides a dermatology referral service in small animal practices in Tallinn and Helsinki. In 2010, her services were recognised by the Russian Small Animal Veterinary Association with the "The Golden scalpel – lecturer of the year" award and was the Estonian Veterinary Association "Veterinarian of the year".
---
Contact Dr. Svetlana Belova
Only logged-in members and candidates can use contact form!