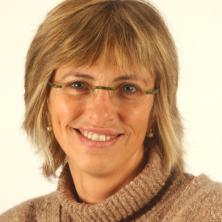 Dr. Silvia Colombo
---
Work address
Medico Veterinario
Via Felice Musazzi 24
Legnano (MI)
20025
---
Biography
Silvia Colombo graduated in 1992 at the Faculty of Veterinary Medicine of Milan (Italy), completed a Research Doctorate at the same Faculty in 1996 and a Senior Clinical Scholarship in Veterinary Dermatology at the University of Edinburgh in 2003. She worked at the University of Bristol as a Temporary Clinical Fellow in Veterinary Dermatology in 2004. Dr Silvia Colombo is a Diplomate of the European College of Veterinary Dermatology (ECVD) since 2004. Currently, she is seeing referral cases in various practices in Northern Italy.
---
Contact Dr. Silvia Colombo
Only logged-in members and candidates can use contact form!