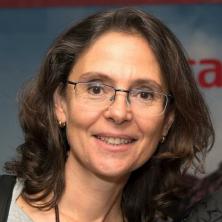 Dr. Chiara Noli
---
Work address
Ospedale Veterinario Cuneese
Via Cuneo 52/N
12016 Borgo San Dalmazzo (CN)
Italy
Ospedale Veterinario Anubi
Strada Genova 229A
10024 Moncalieri (TO)
Italy
---
Biography
Dr. Chiara Noli graduated in veterinary medicine in Milan in 1990. After a residency in Utrecht, she obtained the European Diploma in Veterinary Dermatology in 1996. She works as referral dermatologist in Italy. She has been President of the ESVD, and is currently Board Member of the ECVD. Dr. Noli has given several hundred lectures, is author of more than 100 articles in Italian and international journals, nine book chapters, three textbooks, and is co-editor of the book "Veterinary Allergy".
---
Contact Dr. Chiara Noli
Only logged-in members and candidates can use contact form!